A time to get, and a time to lose; a time to keep, and a time to cast away; A time to rend, and a time to sew; a time to keep silence, and a time to speak; A time to love, and a time to hate; a time of war, and a time of peace.
. . . a wise man's heart discerneth both time and judgment. Because to every purpose there is time and judgment, therefore the misery of man is great upon him. (Eccl. 8:5,6)
Come ye near unto me, hear ye this; I have not spoken in secret from the beginning; from the time that it was, there am I. (Isaiah 45:21)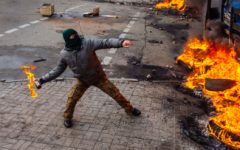 The Peace of God Part 1 And the peace of God, which passeth all understanding, shall keep your hearts and minds through Christ Jesus. (Philippians 4:7) For we ourselves also were sometimes foolish, disobedient, deceived, serving divers lusts and pleasures, living in malice and envy, hateful, and hating one another.…
. . . ye can discern the face of the sky and of the earth; but how is it that ye do not discern this time? (Luke 12:56)
Time is against us, God is for us, each second is someone's final call.